Engineer Bios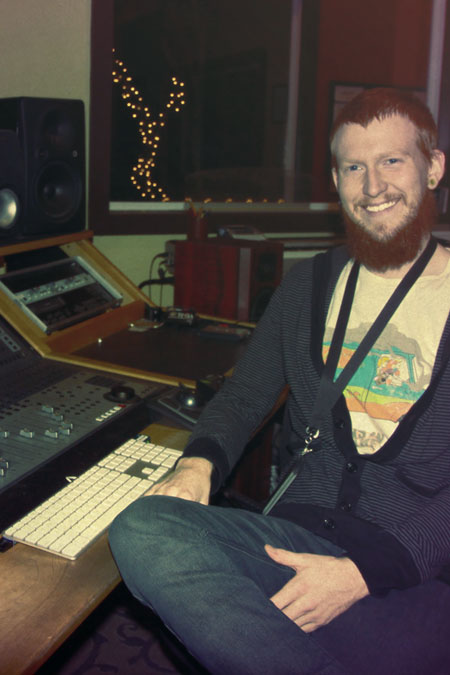 Jakob Mantei -
Audio Engineer, Producer, Musician.


Jakob Mantei was born into a musical family. His great-grandfather played jazz piano with 1920's dance bands; his grandmother and mother were both professional musicians and singers. His exposure to a wide variety of music genres created an understanding and appreciation of many styles, ranging from folk and jazz to classical and rock 'n' roll.
By the time he was 9 years old Jakob's talent for performing was also apparent, and in fourth grade he learned to play the violin. At age 14, he expanded into playing the guitar and bass. After a couple of years of self-instruction, his parents placed him into lessons with a professional guitar teacher. In high school, Jake formed a band and competed in a "battle of the bands" competition. During this time, he became interested in recording his own original music and set up shop in his home at age 18. The seed for Phosphene Productions was planted.
Jakob's passion for learning the details of sound engineering was inspired by Geoff Emerick's book about his experiences recording the Beatles. The artistry of music, combined with the technical aspects of preserving it, were a welcome challenge. Jake began looking into a career in the recording engineering industry and independently learned everything he could. In 2011 he enrolled at the Recording Conservatory of Austin (Texas) for formal training.
Jakob and his business partner, Carter Greeves, began Phosphene Productions with the goal of assisting musical artists in their pursuit of creating high-quality audio recordings at affordable rates. Phosphene Productions provides professional production in an aesthetically comfortable, state-of-the-art studio in Austin, Texas - the "Music Capitol of the World".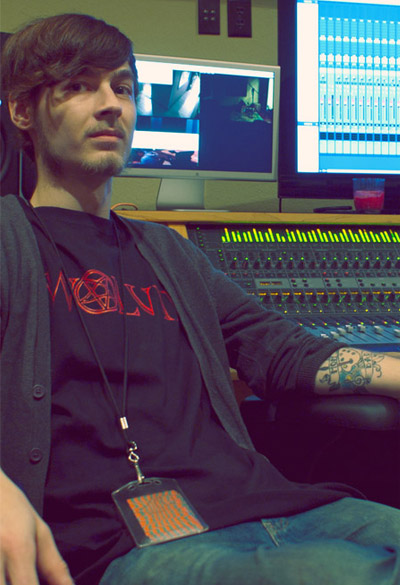 Carter Greeves -
Audio Engineer, Producer, Musician.


Canadian-born recording engineer Carter Greeves was introduced to the world of music at a young age. Some of his earliest memories are of watching from the side of the stage as his father's band played local events in their hometown of Calgary. With that beginning, it doesn't come as much of a surprise that Carter ended up in the music business. When not in the studio Carter enjoys spending his free time playing one of his many instruments or engaging in other artistic pursuits, such as drawing, painting or illustrating posters. Carter enjoys listening to a wide range of musical genres and styles, bringing a diversity of influences to the recording process. In 2012 Carter and Jakob founded Phosphene Productions, an Austin, Texas-based independent company offering professional recording, mixing, and mastering services at band-friendly rates.